VALUECOM HOME
---
Wisconsin by County
---
Wisconsin Categories:
ADD LISTING

Agriculture and Animals
Arts Crafts Antiques
Automobile and Truck Services
Business Opportunities
Children and Child Care
Class Reunion Announcements
Computers and Internet
Construction and Home Repair
County or City Guides
Entertainment and Leisure
Financial and Insurance
Government Pages
Health and Personal Care
Home Services
Homes For Sale by Agent
Homes For Sale by Owner
Industrial and Manufacturing
Items For Sale
Items Wanted
Local Genealogy Sites
Miscellaneous
News and Media
NonProfit Organizations
Professional Services
Property For Rent or Lease
Real Estate Services
Religous Organizations
Restaurants and Lodging
Retail Wholesale Mechandisers
School Pages
Sports and Fitness
Travel and Lodging
Vehicles For Sale

Official Wisconsin County and City Sites
---
Capital: Madison

Population: 5,363,675

Governor: Jim Doyle (D, to January 2007)

Entered the Union: May 29, 1848

As the: 30th state

Motto:Forward

Nickname:Badger State

Flower:Wood violet

Bird:Robin

Song: On Wisconsin

Sports Teams: Milwaukee Brewers (Baseball); Milwaukee Bucks (Basketball); Green Bay Packers (Football)

Origin of Name: From a Native American word for the principal river of the region, which French explorers spelled Miscous, Miskonsing, Mesconsin, and then finally Ouisconsin. It means "gathering of the waters."

Major Industries:Dairy farming, paper production, and nonelectric machinery manufacturing (engines, turbines, farm machinery, etc.)

Historical Sites: The Circus World Museum at Baraboo;

Points of Interest: The Apostle Islands National Lakeshore; Ice Age National Scientific Reserve; the Wolf, St. Croix, and Lower St. Croix national scenic riverways; and the Wisconsin Dells

Bordering States: Wisconsin borders Minnesots, Iowa, Illinois and Michigan

---
---
FEATURED BUSINESSES
---
---
SchoolWatchers.com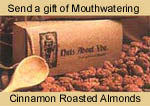 FREE KIDS SHOW!
---