Back to Virginia
Cleaning by Joyce
CyberStorm Marketing Limited
EVERYTHING VIRGINIA
Eclectic Shop
Enon Baptist Church
Flower Preservation by Waterford Past Thymes
Fox Creek Leather
G and M Music Center Inc
Green It Green It Innovation and Green Computing
MAINE RIVERFRONT LAND !!!
NAUTI NELLS
NuBeginnings Evangelistic Ministries Inc
Oakencroft Vineyard and Winery Corp
Performance Group Inc
Pet Services in Lansdowne Purcellville VA
Room for Rent
ShoeCartelcom
Shoebox Memories
SoapBerry Lane
Storm Surge Communications
Strategycom
THE CLARY`S
TUPPERWARE
The Wedding Planner
Wagner Enterprises Superstore
Wescott Company
---
FEATURED BUSINESSES
---
---
SchoolWatchers.com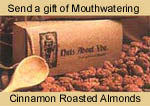 FREE KIDS SHOW!
---