Texas | Real_Estate_Services
MLS
---
Newway Texas Real Estate
P.O. ox 669
Ace, Tx 77326
936-685-5417
Contact Person: Ted ekstrom

Homepage: http://www. newway.cc



Covered-enclosed pool-beautiful veiw, triple garage, boathouse intercom,

---
[Edit Listing | Contact ValueCom | Add Listing ]
---
Submit your site to 300,000+ Search Engines, Directories and Classifieds
---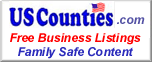 Powered by USCounties.com Data
If you wish to edit your listing please click the edit listing link above and scroll to the bottom of your page.
---

Newway Texas Real Estate - P.O. ox 669 - Ace, Tx 77326 - 936-685-5417 - Covered-enclosed pool-beautiful veiw, triple garage, boathouse intercom,

Valuecom Real Estate Gold
Top 100 Keyword Searches
---