Texas | Real_Estate_Services
Residential
---
Keen Source/GMAC Real Estate
3210 Strawberry Rd
Pasadena, TX
77504
Contact Person: Betty Edge

Homepage: http://HoustonTXagent.com


Houston real estate, homes for sale, Pasadena homes, Friendswood homes, Deer Park homes,
relocation, new homes, resale residences

Friendswood 3/2/2 approximately 1550 sq ft. Built in '84. Terrific location, excellent schools, beautiful landscaping. Backyard has formal garden with brick walks, double fishpond, fountain. Listed for $105,000. mls# 691054
---
[Edit Listing | Contact ValueCom | Add Listing ]
---
Submit your site to 300,000+ Search Engines, Directories and Classifieds
---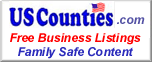 Powered by USCounties.com Data
If you wish to edit your listing please click the edit listing link above and scroll to the bottom of your page.
---

Keen Source/GMAC Real Estate - 3210 Strawberry Rd - Pasadena, TX - 77504 -
Houston real estate, homes for sale, Pasadena homes, Friendswood homes, Deer Park homes,
relocation, new homes, resale residences Friendswood 3/2/2 approximately 1550 sq ft. Built in '84. Terrific location, excellent schools, beautiful landscaping. Backyard has formal garden with brick walks, double fishpond, fountain. Listed for $105,000. mls# 691054
Valuecom Real Estate Gold
Top 100 Keyword Searches
---