Texas | Real_Estate_Services
---
Flower Mound Texas Real Estate
2611 Cross Timbers #100
Flower Mound, Texas 72028
817.430.9200
Contact Person: Kurt Buehler

Homepage: http://www.realestate-dallastexas.com/flower_mound.htm


Flower Mound Texas property, realtors, and real estate information. Kurt and Darla Buehler have been a real estate team in Flower Mound and the surrounding areas for nearly 17 years.
Flower Mound, Texas real estate
---
[Edit Listing | Contact ValueCom | Add Listing ]
---
Submit your site to 300,000+ Search Engines, Directories and Classifieds
---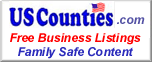 Powered by USCounties.com Data
If you wish to edit your listing please click the edit listing link above and scroll to the bottom of your page.
---

Flower Mound Texas Real Estate - 2611 Cross Timbers #100 - Flower Mound, Texas 72028 - 817.430.9200 -
Flower Mound Texas property, realtors, and real estate information. Kurt and Darla Buehler have been a real estate team in Flower Mound and the surrounding areas for nearly 17 years.
Flower Mound, Texas real estate
Valuecom Real Estate Gold
Top 100 Keyword Searches
---