New-York | Homes_For_Sale_by_Agent
---
Avi Pinto, Gull Realty Inc.
250 Fulton Ave Ste 510
Hempstead, NY
516 816 2527
Contact Person: Avi Pinto

Homepage: http://www.realtybydesigninc.com


Long Beach ,Lido Beach,Atlantic Beach, Island Park,Oceanside , Point Lookout .
5 Towns( Woodmere, Lawrence, Cedarhurst) South Shore Long Island and New York City.
Top tier real estate services ;Purchase Representation (exclusive buyer broker)Consulting, Stageing, Sales, Rentals, Commercial /Business and Residential

Avi Pinto, formaly of Gull Realty Inc of Long Beach, NY has opened his own brokerage. for a current list of offerings please visit www.realtybydesigninc.com
---
[Edit Listing | Contact ValueCom | Add Listing ]
---
Submit your site to 300,000+ Search Engines, Directories and Classifieds
---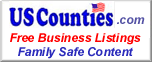 Powered by USCounties.com Data
If you wish to edit your listing please click the edit listing link above and scroll to the bottom of your page.
---

Avi Pinto, Gull Realty Inc. - 250 Fulton Ave Ste 510 - Hempstead, NY - 516 816 2527 -
Long Beach ,Lido Beach,Atlantic Beach, Island Park,Oceanside , Point Lookout .
5 Towns( Woodmere, Lawrence, Cedarhurst) South Shore Long Island and New York City.
Top tier real estate services ;Purchase Representation (exclusive buyer broker)Consulting, Stageing, Sales, Rentals, Commercial /Business and Residential Avi Pinto, formaly of Gull Realty Inc of Long Beach, NY has opened his own brokerage. for a current list of offerings please visit www.realtybydesigninc.com
Valuecom Real Estate Gold
Top 100 Keyword Searches
---