New-Mexico | Retail_Wholesale_Mechandisers
Gifts
---
Handmade Southwestern Gifts - Wesst Artisans
1128 Paseo Del Pueblo Sur
Taos, NM 87571
505-758-3099
Contact Person: Wesst Artisans

Homepage: http://www.wesstartisans.com/


Handmade southwestern gifts by rural New Mexican women artisans
Soaps, sculptures, altars, mirrors, candleholders, oils, lotions, hemp bags, functional pottery/ceramics, hats, silk scarves, digital prints, switchplates
Secure online ordering.
---
[Edit Listing | Contact ValueCom | Add Listing ]
---
Submit your site to 300,000+ Search Engines, Directories and Classifieds
---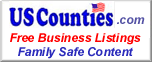 Powered by USCounties.com Data
If you wish to edit your listing please click the edit listing link above and scroll to the bottom of your page.
---

Handmade Southwestern Gifts - Wesst Artisans - 1128 Paseo Del Pueblo Sur - Taos, NM 87571 - 505-758-3099 -
Handmade southwestern gifts by rural New Mexican women artisans
Soaps, sculptures, altars, mirrors, candleholders, oils, lotions, hemp bags, functional pottery/ceramics, hats, silk scarves, digital prints, switchplates
Secure online ordering.
Valuecom Real Estate Gold
Top 100 Keyword Searches
---