New-Jersey | Real_Estate_Services
Property Management & Inspection
---
L.S.A. Property Management & Inspection
41 Watchung Plaza, Suite 131
Montclair, NJ 07042-4117
(973) 332-4016
Contact Person: info@landlordsecure.com

Homepage: http://www.landlordsecure.com


Property Management , Property Inspection, Property Photograph/Videography, Rent Collection, Tenant Screenings, Credit & Background Checks, Skip Tracing, Eviction Processing, Service of Process, & Court Filings

If you would prefer not to receive a phone call at 2:00 a.m. from a tenant about a leaking toilet, or broken boiler, we have a service designed for you! L.S.A. Property Management will handle all aspects of caring for your property 24/7. Below are a few of the many services included:

---
[Edit Listing | Contact ValueCom | Add Listing ]
---
Submit your site to 300,000+ Search Engines, Directories and Classifieds
---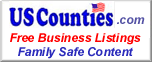 Powered by USCounties.com Data
If you wish to edit your listing please click the edit listing link above and scroll to the bottom of your page.
---

L.S.A. Property Management & Inspection - 41 Watchung Plaza, Suite 131 - Montclair, NJ 07042-4117 - (973) 332-4016 -
Property Management , Property Inspection, Property Photograph/Videography, Rent Collection, Tenant Screenings, Credit & Background Checks, Skip Tracing, Eviction Processing, Service of Process, & Court Filings If you would prefer not to receive a phone call at 2:00 a.m. from a tenant about a leaking toilet, or broken boiler, we have a service designed for you! L.S.A. Property Management will handle all aspects of caring for your property 24/7. Below are a few of the many services included:

Valuecom Real Estate Gold
Top 100 Keyword Searches
---