New-Hampshire | Personal_or_Family_Pages
Help!!
---
Searching for lost friend.....
2980 nw 63rd st
ocala,fl,34475
352-629-she will know
Contact Person: Gene

Homepage: http://



Trying to locate Sheila Harbour. Believe she is living in Franklin, NH.(last known to be on view st)

---
[Edit Listing | Contact ValueCom | Add Listing ]
---
Submit your site to 300,000+ Search Engines, Directories and Classifieds
---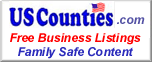 Powered by USCounties.com Data
If you wish to edit your listing please click the edit listing link above and scroll to the bottom of your page.
---

Searching for lost friend..... - 2980 nw 63rd st - ocala,fl,34475 - 352-629-she will know - Trying to locate Sheila Harbour. Believe she is living in Franklin, NH.(last known to be on view st)

Valuecom Real Estate Gold
Top 100 Keyword Searches
---