Minnesota | Real_Estate_Services
Real Estate Agent
---
Our Home Real Estate of Maple Grove Mn
10615 103rd ave n
Maple Grove Minnesota 55369
763-443-6680
Contact Person: Rick McDeid

Homepage: http://www.OurHomeAgent.com


Home Listings, Real Estate Agent, Real Estate Office,
First time Home Buyers, Relocation, Investment Properties

Minnesota Real Estate Agent and Home Broker. Search Minnesota homes and real estate listings in the surrounding area cities Albertville, Andover, Anoka, Big Lake, Blaine, Brooklyn Park & Center, Champlin, Crystal, Coon Rapids, Eden Prairie, Elk River, Fridley, Maple Grove, Minnetonka, Minneapolis, Monticello, New Hope, Osseo, Otsego, Plymouth, Ramsey, Rockford, Rogers, Saint Louis Park, St Michael Minnesota. Our Home Real Estate Agents specialize in working with you. First time home buyers, relocation and finding you the right investment property. Let a Our Home Agent help save you time, energy and money today. We will work hard to become your neighborhood real estate experts and source for real estate investment information. Hope you enjoy our site and if you have any questions at all Please give Our Home a call or email Our Home at OurHome@OurHome4You.com

---
[Edit Listing | Contact ValueCom | Add Listing ]
---
Submit your site to 300,000+ Search Engines, Directories and Classifieds
---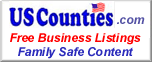 Powered by USCounties.com Data
If you wish to edit your listing please click the edit listing link above and scroll to the bottom of your page.
---

Our Home Real Estate of Maple Grove Mn - 10615 103rd ave n - Maple Grove Minnesota 55369 - 763-443-6680 -
Home Listings, Real Estate Agent, Real Estate Office,
First time Home Buyers, Relocation, Investment Properties Minnesota Real Estate Agent and Home Broker. Search Minnesota homes and real estate listings in the surrounding area cities Albertville, Andover, Anoka, Big Lake, Blaine, Brooklyn Park & Center, Champlin, Crystal, Coon Rapids, Eden Prairie, Elk River, Fridley, Maple Grove, Minnetonka, Minneapolis, Monticello, New Hope, Osseo, Otsego, Plymouth, Ramsey, Rockford, Rogers, Saint Louis Park, St Michael Minnesota. Our Home Real Estate Agents specialize in working with you. First time home buyers, relocation and finding you the right investment property. Let a Our Home Agent help save you time, energy and money today. We will work hard to become your neighborhood real estate experts and source for real estate investment information. Hope you enjoy our site and if you have any questions at all Please give Our Home a call or email Our Home at OurHome@OurHome4You.com

Valuecom Real Estate Gold
Top 100 Keyword Searches
---