Michigan | Home_Services
Home and Computer Repair
---
The Repair Guy
PO BOX 410
Plainwell, MI 49080
269-672-5064 cell: (callback) 269-484-4141
Contact Person: Roger Bredow

Homepage: http://www.repairguy.us


Home and Cottage Repairs
Insured to $500,000
Mention this ad get 10% off

We offer our services to individual homeowners, property management companies
and businesses of all sizes.

Emergency services are available 24 hours a day.

Home and Cottage Services:
Painting and Sealing
Roofing Repairs
Siding Repairs
Minor Electrical
Minor Plumbing
Gutter Repairs
Rotten Wood Replacement
Deck and Dock Repairs
Drywall Repairs
Window Repairs
Drop Ceilings

Computer and Appliance Services:
Computer Hardware Upgrades
Software Installation
Computer Training
Internet Training
Phone Jack Installation
Home Networks
Stoves
Dishwashers
Washers and Dryers
Ceiling Fans
Antenna Installation
---
[Edit Listing | Contact ValueCom | Add Listing ]
---
Submit your site to 300,000+ Search Engines, Directories and Classifieds
---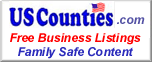 Powered by USCounties.com Data
If you wish to edit your listing please click the edit listing link above and scroll to the bottom of your page.
---

The Repair Guy - PO BOX 410 - Plainwell, MI 49080 - 269-672-5064 cell: (callback) 269-484-4141 -
Home and Cottage Repairs
Insured to $500,000
Mention this ad get 10% off We offer our services to individual homeowners, property management companies
and businesses of all sizes.

Emergency services are available 24 hours a day.

Home and Cottage Services:
Painting and Sealing
Roofing Repairs
Siding Repairs
Minor Electrical
Minor Plumbing
Gutter Repairs
Rotten Wood Replacement
Deck and Dock Repairs
Drywall Repairs
Window Repairs
Drop Ceilings

Computer and Appliance Services:
Computer Hardware Upgrades
Software Installation
Computer Training
Internet Training
Phone Jack Installation
Home Networks
Stoves
Dishwashers
Washers and Dryers
Ceiling Fans
Antenna Installation
Valuecom Real Estate Gold
Top 100 Keyword Searches
---