Michigan | Home_Services
Internet & Online Services Digital Photography & Videos
---
Amazing
1803 E. Michigan Ave
Lansing
517-371-4319
Contact Person: Tommy

Homepage: http://www.michiganlansing.com


Digital Photography, Video Production,Transfer File to Videos, Web Video, Weddings, Web Master, Logo Design, Color Business Cards, Photo and Videos Products, Film Processing, Duplication , CD Recorder, Presentation, Michigan, Lansing, Usa,
Web Master , Business cards , Digital photo transfer to Videos
10% off Mention this ad !!

Web Master, Color Business Cards, Digital Photography and Videos, Family, Senior, Weddings Portraits, Digital Retouching, Design services,Film Processing,Digital Color Printing Up to 50X50 size, Seminar, Conference Videos, VideoDuplication and Photo and Video Transfer and Products
---
[Edit Listing | Contact ValueCom | Add Listing ]
---
Submit your site to 300,000+ Search Engines, Directories and Classifieds
---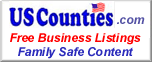 Powered by USCounties.com Data
If you wish to edit your listing please click the edit listing link above and scroll to the bottom of your page.
---

Amazing - 1803 E. Michigan Ave - Lansing - 517-371-4319 -
Digital Photography, Video Production,Transfer File to Videos, Web Video, Weddings, Web Master, Logo Design, Color Business Cards, Photo and Videos Products, Film Processing, Duplication , CD Recorder, Presentation, Michigan, Lansing, Usa,
Web Master , Business cards , Digital photo transfer to Videos
10% off Mention this ad !! Web Master, Color Business Cards, Digital Photography and Videos, Family, Senior, Weddings Portraits, Digital Retouching, Design services,Film Processing,Digital Color Printing Up to 50X50 size, Seminar, Conference Videos, VideoDuplication and Photo and Video Transfer and Products
Valuecom Real Estate Gold
Top 100 Keyword Searches
---