Michigan | Construction_and_Home_Repair
home repair
---
BELANGER CONTRACTING
5568 HARRISON ST. NW
RAPID CITY, MICH 49676
231-331-4041
Contact Person: ROBERT BELANGER

Homepage: http://


QUALITY WORK FOR A LOW PRICE!!!
10% OFF MENTION THIS AD!!!!!!

CUSTOM TRIM, HARDWOOD FLOORS, DRYWALL,FRAMING, WINDOWS AND DOORS, ABLE TO DO JUST ABOUT EVERYTHING , CALL ME AND WE'LL TALK
---
[Edit Listing | Contact ValueCom | Add Listing ]
---
Submit your site to 300,000+ Search Engines, Directories and Classifieds
---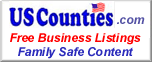 Powered by USCounties.com Data
If you wish to edit your listing please click the edit listing link above and scroll to the bottom of your page.
---

BELANGER CONTRACTING - 5568 HARRISON ST. NW - RAPID CITY, MICH 49676 - 231-331-4041 -
QUALITY WORK FOR A LOW PRICE!!!
10% OFF MENTION THIS AD!!!!!! CUSTOM TRIM, HARDWOOD FLOORS, DRYWALL,FRAMING, WINDOWS AND DOORS, ABLE TO DO JUST ABOUT EVERYTHING , CALL ME AND WE'LL TALK
Valuecom Real Estate Gold
Top 100 Keyword Searches
---