Michigan | Business_Opportunities
Communications Sales
---
FREE presentation to help you succeed!
6415 Huron
Taylor, MI, 48180
toll free 1-877-531-8154 pin# 6071
Contact Person: Billie Wright

Homepage: http://www.excelir.com/brwright


FREE online presentation with live chat!
Learn how to start your own business
Start making money today

We would like you to view a free online business presentation to help you start your own business. They are every day starting at 12pm-12am EST mon-fri. It is very easy! 1) Print this ad. 2)Go to www.gs2000bp.com and follow the instructions 3)enter 6145-last name (e.g. 6145smith) for a screen name 4) view the presentation 5) email kjrbw@aol.com for more info or register at www.excelir.com/brwright
---
[Edit Listing | Contact ValueCom | Add Listing ]
---
Submit your site to 300,000+ Search Engines, Directories and Classifieds
---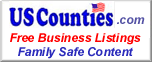 Powered by USCounties.com Data
If you wish to edit your listing please click the edit listing link above and scroll to the bottom of your page.
---

FREE presentation to help you succeed! - 6415 Huron - Taylor, MI, 48180 - toll free 1-877-531-8154 pin# 6071 -
FREE online presentation with live chat!
Learn how to start your own business
Start making money today We would like you to view a free online business presentation to help you start your own business. They are every day starting at 12pm-12am EST mon-fri. It is very easy! 1) Print this ad. 2)Go to www.gs2000bp.com and follow the instructions 3)enter 6145-last name (e.g. 6145smith) for a screen name 4) view the presentation 5) email kjrbw@aol.com for more info or register at www.excelir.com/brwright
Valuecom Real Estate Gold
Top 100 Keyword Searches
---