Massachusetts | Real_Estate_Services
A Full Service Residential Brokerage
---
MyEssexCountyRealtor.com
1 Elm Street
Danvers, MA 01923
978-882-4089
Contact Person: Pat Rosenheim, Realtor and Notary Public

Homepage: http://MyEssexCountyRealtor.com


FREE! Property Search (Statewide)
FREE! No-obligation CMA (Comparative Market Analysis) for homeowners
Buyer and Seller Representation

A Full Service Residential Brokerage!

---
[Edit Listing | Contact ValueCom | Add Listing ]
---
Submit your site to 300,000+ Search Engines, Directories and Classifieds
---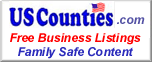 Powered by USCounties.com Data
If you wish to edit your listing please click the edit listing link above and scroll to the bottom of your page.
---

MyEssexCountyRealtor.com - 1 Elm Street - Danvers, MA 01923 - 978-882-4089 -
FREE! Property Search (Statewide)
FREE! No-obligation CMA (Comparative Market Analysis) for homeowners
Buyer and Seller Representation A Full Service Residential Brokerage!

Valuecom Real Estate Gold
Top 100 Keyword Searches
---