Massachusetts | Entertainment_and_Leisure
Party Rental
---
K.E.C. Party Rentals
P O Box 111
East Longmeadow, MA 01028
413-525-6532
Contact Person: Contact our office

Homepage: http://www.kecparty.com


bounce house, moon walk, rental, Inflatable, slide,rock wall,
Largest selection

K E C Party Rentals, , offering quality children's entertainment and extreme adult entertainment with Inflatable Bounce House rentals, Moon Walk rentals as well as gladiator Jousting, Bouncy Boxing, Dunk Tank, Giant inflatable Slides, Bungee Run,, obstacle courses, Radar Pitch and Kids Party Games,Popcorn, Cotton Candy machine rentals. Our Mobile Rock Climbing wall will be the hit of your Rock wall, rock climbing event. We host the areas only Foam Dance Pit for foam dance parties .We offer the Defender Dome new age dodge ball game and Mechanical Rodeo Bull also know as an Inflatable Bull. We are excited to now offer the only locally based (Massachusetts MA & Connecticut CT) Mobile Rock Climbing Wall. Our Portable Rock Wall is state of the art. From our Western Mass home base we can trailer our rock climbing wall to almost any flat, firm area. Indoor Climbing is possible! We offer Mechanical Bull rentals in Massachusetts (MA), Mechanical Bull Rentals in Connecticut (CT), Mechanical bull rental in VT and mechanical bull rentals in NY. We are your carnival ride vendor in MA & CT. Our mechanical bull will be fully staffed and provide the latest safety items that the mechanical bull industry has to offer. Combine Mobile portable Rock Climbing wall rentals with a Mechanical Bull

---
[Edit Listing | Contact ValueCom | Add Listing ]
---
Submit your site to 300,000+ Search Engines, Directories and Classifieds
---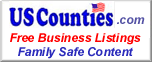 Powered by USCounties.com Data
If you wish to edit your listing please click the edit listing link above and scroll to the bottom of your page.
---

K.E.C. Party Rentals - P O Box 111 - East Longmeadow, MA 01028 - 413-525-6532 -
bounce house, moon walk, rental, Inflatable, slide,rock wall,
Largest selection K E C Party Rentals, , offering quality children's entertainment and extreme adult entertainment with Inflatable Bounce House rentals, Moon Walk rentals as well as gladiator Jousting, Bouncy Boxing, Dunk Tank, Giant inflatable Slides, Bungee Run,, obstacle courses, Radar Pitch and Kids Party Games,Popcorn, Cotton Candy machine rentals. Our Mobile Rock Climbing wall will be the hit of your Rock wall, rock climbing event. We host the areas only Foam Dance Pit for foam dance parties .We offer the Defender Dome new age dodge ball game and Mechanical Rodeo Bull also know as an Inflatable Bull. We are excited to now offer the only locally based (Massachusetts MA & Connecticut CT) Mobile Rock Climbing Wall. Our Portable Rock Wall is state of the art. From our Western Mass home base we can trailer our rock climbing wall to almost any flat, firm area. Indoor Climbing is possible! We offer Mechanical Bull rentals in Massachusetts (MA), Mechanical Bull Rentals in Connecticut (CT), Mechanical bull rental in VT and mechanical bull rentals in NY. We are your carnival ride vendor in MA & CT. Our mechanical bull will be fully staffed and provide the latest safety items that the mechanical bull industry has to offer. Combine Mobile portable Rock Climbing wall rentals with a Mechanical Bull

Valuecom Real Estate Gold
Top 100 Keyword Searches
---