VALUECOM HOME
---
Maryland by County
---
Maryland Categories:
ADD LISTING

Agriculture and Animals
Arts Crafts Antiques
Automobile and Truck Services
Business Opportunities
Children and Child Care
Class Reunion Announcements
Computers and Internet
Construction and Home Repair
County or City Guides
Entertainment and Leisure
Financial and Insurance
Government Pages
Health and Personal Care
Home Services
Homes For Sale by Agent
Homes For Sale by Owner
Industrial and Manufacturing
Items For Sale
Items Wanted
Local Genealogy Sites
Miscellaneous
News and Media
NonProfit Organizations
Personal or Family Pages
Professional Services
Property For Rent or Lease
Real Estate Services
Religous Organizations
Restaurants and Lodging
Retail Wholesale Mechandisers
School Pages
Sports and Fitness
Travel and Lodging
Vehicles For Sale

Official Maryland County and City Sites
---
Capital: Annapolis

Population: 5,296,486

Entered the Union: April 28, 1788

As the: 7th state

Motto: Fatti maschii,
Nickname: Free State, Old Line State

Flower: Black-eyed susan

Bird: Baltimore Oriole

Song: Maryland! My Maryland!

Sports Teams: Baltimore Ravens(Football), Baltimore Orioles(Baseball)

Origin of Name: In honor of Henrietta Maria (Queen of Charles I of England)

Major Industries: Water Borne Freight, seafood, Johns Hopkins Hospital

Historical Sites: Fort McHenry National Monument, Harpers Ferry and Chesapeake and Ohio Canal National Historic Parks,
Points of Interest: National Aquarium, U.S. Naval Academy; Goddard Space Flight Center

Bordering States: Delaware, Pennsylvania, Virginia, West Virginia

---
---
FEATURED BUSINESSES
---
---
SchoolWatchers.com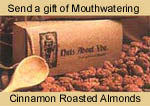 FREE KIDS SHOW!
---