Louisiana | Arts_Crafts_Antiques
Native American Crafts
---
Dolin Trading Post
218 Cindy Lane
Gray, La, 70359
985-868-6169
Contact Person: Mrs. Veronica Gold

Homepage: http://www.dolintradingpost.com


Dream Catchers, Mediciene Wheels, Jewelry, Store,
Indian, Native American,

Dolin Trading Post is owned and operated by native Americans. We have Dream Catchers, Mediciene Wheels and Jewelry. A portion of our profits is donated to: The Head Start program for Indian Children
---
[Edit Listing | Contact ValueCom | Add Listing ]
---
Submit your site to 300,000+ Search Engines, Directories and Classifieds
---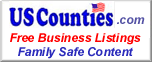 Powered by USCounties.com Data
If you wish to edit your listing please click the edit listing link above and scroll to the bottom of your page.
---

Dolin Trading Post - 218 Cindy Lane - Gray, La, 70359 - 985-868-6169 -
Dream Catchers, Mediciene Wheels, Jewelry, Store,
Indian, Native American, Dolin Trading Post is owned and operated by native Americans. We have Dream Catchers, Mediciene Wheels and Jewelry. A portion of our profits is donated to: The Head Start program for Indian Children
Valuecom Real Estate Gold
Top 100 Keyword Searches
---