Iowa | Real_Estate_Services
Commercial Cleaning
---
Blind Cleaning Company
425 2nd st se suite 610
Cedar Rapids IA 52401
319-362-6111
Contact Person: Brian Vanous

Homepage: http://blind-cleaning-co.com


Commercial cleaning, retail store cleaning,
all types floor care, vct, carpet, ashford formula,
apartment moveouts, constuction cleanup, windows, blinds cleaned

Full sevice commercial janitorial and floor care company. serving all of NE Iowa. Large and small retail
---
[Edit Listing | Contact ValueCom | Add Listing ]
---
Submit your site to 300,000+ Search Engines, Directories and Classifieds
---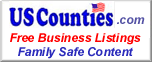 Powered by USCounties.com Data
If you wish to edit your listing please click the edit listing link above and scroll to the bottom of your page.
---

Blind Cleaning Company - 425 2nd st se suite 610 - Cedar Rapids IA 52401 - 319-362-6111 -
Commercial cleaning, retail store cleaning,
all types floor care, vct, carpet, ashford formula,
apartment moveouts, constuction cleanup, windows, blinds cleaned Full sevice commercial janitorial and floor care company. serving all of NE Iowa. Large and small retail
Valuecom Real Estate Gold
Top 100 Keyword Searches
---