BABY CLOTHES WANTED!
---
Baby Girl Clothes Wanted
00000000
0000000000
0000000000
Contact Person: Misty

Homepage: http://



I am looking for name brand GIRL....BABY clothes from 6-12 months old. Anything from The Childrens Place, Tommy Hilfiger, Gap, Polo, etc. I am also looking for size 2 girl shoes. If you have any of these items, please either email me a picture or email me and tell me what you have. I am willing to pay a resonable price for these items. Thanks...email me at....savannahscents@msn.com
---
[Edit Listing | Contact ValueCom | Add Listing ]
---
Submit your site to 300,000+ Search Engines, Directories and Classifieds
---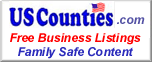 Powered by USCounties.com Data
If you wish to edit your listing please click the edit listing link above and scroll to the bottom of your page.
---

Baby Girl Clothes Wanted - 00000000 - 0000000000 - 0000000000 - I am looking for name brand GIRL....BABY clothes from 6-12 months old. Anything from The Childrens Place, Tommy Hilfiger, Gap, Polo, etc. I am also looking for size 2 girl shoes. If you have any of these items, please either email me a picture or email me and tell me what you have. I am willing to pay a resonable price for these items. Thanks...email me at....savannahscents@msn.com