VALUECOM HOME
---
Illinois by County
---
Illinois Categories:
ADD LISTING

Agriculture and Animals
Arts Crafts Antiques
Automobile and Truck Services
Business Opportunities
Children and Child Care
Class Reunion Announcements
Computers and Internet
Construction and Home Repair
County or City Guides
Entertainment and Leisure
Financial and Insurance
Government Pages
Health and Personal Care
Home Services
Homes For Sale by Agent
Homes For Sale by Owner
Industrial and Manufacturing
Items For Sale
Items Wanted
Local Genealogy Sites
Miscellaneous
News and Media
NonProfit Organizations
Personal or Family Pages
Professional Services
Property For Rent or Lease
Real Estate Services
Religous Organizations
Restaurants and Lodging
Retail Wholesale Mechandisers
School Pages
Sports and Fitness
Travel and Lodging
Vehicles For Sale

Official Illinois County and City Sites
---
Capital: Springfield

Population: 12,419,293

Entered the Union: December 3, 1818

As the: 21st state

Motto: State sovereignty, national union

Nicknames: Prairie State, Land of Lincoln

Flower: Violet

Bird: Cardinal

Song: Illinois

Sports Teams: Chicago Bulls (Men's Basketball), Chicago Bears (Football), Chicago White Sox (Baseball), Chicago Cubs (Baseball), Chicago Blackhawks (Hockey)

Origin of Name: From an Indian word and French suffix, meaning "tribe of superior men"

Major Industries: Coal Mining, Agriculture, Oil

Historical Sites: Lincoln Home and Tomb, Old State Capitol, Bishop Hill, Cahokia Mounds, Illinois and Michigan National Heritage Corridor, Nauvoo, Ulysses S. Grant Home

Points of Interest: Art Institute of Chicago, Field Museum, Museum of Science and Industry, Shedd Aquarium, Adler Planetarium, Brookfield Zoo, Sears Tower

Bordering States: Wisconsin, Iowa, Missouri, Kentucky, Indiana. Illinois also borders Lake Michigan.

---
---
FEATURED BUSINESSES
---
---
SchoolWatchers.com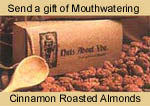 FREE KIDS SHOW!
---