Wooden Creations
---
Wildwood Crafts
526 Onieda
Rupert, Id 83350
208-436-1115
Contact Person: Bryan

Homepage: http://www.sunvalleyshoppes.com/cgi-local/SoftCart.exe/crafts/wildwo/index.htm?E+scstore



Wildwood Crafts owned by Terry and Delores Maret make their home in Boise, Idaho. All orders are individually hand-crafted out of various hardwoods using a scroll saw. Many of our products have been uniquely designed to capture a life-like appearance. Some of our scroll work has won blue ribbons at regional competition. Our items are perfect for display in your home, office or to give to someone as a special gift. The items here are just a few of the designs we offer. We specialize in custom orders such as signs, plaques and holiday designs, so if you have an idea or want something special made please contact us at:
---
[Edit Listing | Contact ValueCom | Add Listing ]
---
Submit your site to 300,000+ Search Engines, Directories and Classifieds
---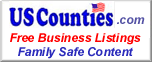 Powered by USCounties.com Data
If you wish to edit your listing please click the edit listing link above and scroll to the bottom of your page.
---

Wildwood Crafts - 526 Onieda - Rupert, Id 83350 - 208-436-1115 - Wildwood Crafts owned by Terry and Delores Maret make their home in Boise, Idaho. All orders are individually hand-crafted out of various hardwoods using a scroll saw. Many of our products have been uniquely designed to capture a life-like appearance. Some of our scroll work has won blue ribbons at regional competition. Our items are perfect for display in your home, office or to give to someone as a special gift. The items here are just a few of the designs we offer. We specialize in custom orders such as signs, plaques and holiday designs, so if you have an idea or want something special made please contact us at: