Georgia | Travel_and_Lodging
AAA MEMBERSHIP INSTANTLY ONLINE !!!
---
AAA Auto Club Membership
2200 Northlake Parkway - Suite 129
Tucker, GA 30084
404-219-7214
Contact Person: Pamela Johnson - Local Membership Rep # 0530

Homepage: http://www.aaasouth.com/pamela.johnson


24 hour Emergency Roadside Assistance, Free Maps and Tour Books, Triptiks and Travel Planning for Entertainment or Business
Savings on International and Domestic Travel including Discounts with Hotels and Restaurants
New ,Transfer or Add Associate Members, Add Plus, RV or Motorcycle Coverage

CLICK WEBSITE ABOVE for more details. Join online or call 404-219-7214.Member Benefits include Car Buying Service,Insurance Agency,Show Your Card and Save Benefits at Lenscrafters,Hertz Car Rental,Penske Truck Rental,Barnes&Noble.com

---
[Edit Listing | Contact ValueCom | Add Listing ]
---
Submit your site to 300,000+ Search Engines, Directories and Classifieds
---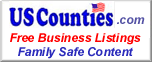 Powered by USCounties.com Data
If you wish to edit your listing please click the edit listing link above and scroll to the bottom of your page.
---

AAA Auto Club Membership - 2200 Northlake Parkway - Suite 129 - Tucker, GA 30084 - 404-219-7214 -
24 hour Emergency Roadside Assistance, Free Maps and Tour Books, Triptiks and Travel Planning for Entertainment or Business
Savings on International and Domestic Travel including Discounts with Hotels and Restaurants
New ,Transfer or Add Associate Members, Add Plus, RV or Motorcycle Coverage CLICK WEBSITE ABOVE for more details. Join online or call 404-219-7214.Member Benefits include Car Buying Service,Insurance Agency,Show Your Card and Save Benefits at Lenscrafters,Hertz Car Rental,Penske Truck Rental,Barnes&Noble.com

Valuecom Real Estate Gold
Top 100 Keyword Searches
---