We are always in need of donations, please contact us if you have new items you can donate.

Battered women and children are in need of everything from the simple toiletries we take for granted to toys and books to provide them with some joy. Many times, these women and children flee their environment, leaving them with nothing more than the clothes on their backs. They are alive, free, and terrified! They need help! At Operation Not Alone, we have volunteers who sew simple gift bags together and many who donate funds to purchase items such as soaps, toothbrushes, toothpaste, shampoo, stationary, stamps, books, small toys, blankets, and more. If you feel that you can become involved, please contact Heidi Bowen at:

---
[Edit Listing | Contact ValueCom | Add Listing ]
---
Submit your site to 300,000+ Search Engines, Directories and Classifieds
---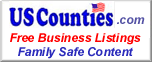 Powered by USCounties.com Data
If you wish to edit your listing please click the edit listing link above and scroll to the bottom of your page.
---

Operation Not Alone - 144 Woodland Court - Doraville, GA 30340 - 770-662-0579 or 770-223-1994 -
Helping battered women and children during the holiday seasons and beyond!
We provide gift bags that contain necessities and more to women and children.
We are always in need of donations, please contact us if you have new items you can donate. Battered women and children are in need of everything from the simple toiletries we take for granted to toys and books to provide them with some joy. Many times, these women and children flee their environment, leaving them with nothing more than the clothes on their backs. They are alive, free, and terrified! They need help! At Operation Not Alone, we have volunteers who sew simple gift bags together and many who donate funds to purchase items such as soaps, toothbrushes, toothpaste, shampoo, stationary, stamps, books, small toys, blankets, and more. If you feel that you can become involved, please contact Heidi Bowen at: