Georgia | News_and_Media
Skin Care, Cosmetics, and Image Services
---
Painted Lady Enterprises
5400 Larch Lane
Gainesville, GA 30506
770-887-6792
Contact Person: Annette S. Walden

Homepage: http://www.paintedladyenterprises.com


Gifts, Greeting Cards, Imprinted Specialty Items
Free Greeting Card Gift Account.
Register to win $1000 - see below

Gifts of Bath/body and Spa products and treatments. Salon spa quality skin care and cosmetics. www.beautinet.com/paintedlady/

---
[Edit Listing | Contact ValueCom | Add Listing ]
---
Submit your site to 300,000+ Search Engines, Directories and Classifieds
---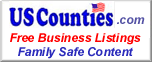 Powered by USCounties.com Data
If you wish to edit your listing please click the edit listing link above and scroll to the bottom of your page.
---

Painted Lady Enterprises - 5400 Larch Lane - Gainesville, GA 30506 - 770-887-6792 -
Gifts, Greeting Cards, Imprinted Specialty Items
Free Greeting Card Gift Account.
Register to win $1000 - see below Gifts of Bath/body and Spa products and treatments. Salon spa quality skin care and cosmetics. www.beautinet.com/paintedlady/

Valuecom Real Estate Gold
Top 100 Keyword Searches
---