Georgia | Homes_For_Sale_by_Owner
8 acres with New Home
---
3 Bd 2Bath new Home on 8 Acres
844 PIne Level Church Road
Alma, GA 31510
912-632-1730
Contact Person: Ramona Kirkland

Homepage: http://


Whirlpool In Master Bath, Italian Marble floors
Over looks a 32 acre lake, highway frontage,
Custom Kitchen, 9' ceilings,

Brand new home for sale in south Georgia. Priced at only $129,000.00. Over 1800 square foot with 8 acres of land. Master bedroom has walkin closet with extra large bath that includes a whirlpool tub and large custom shower. Ceramic tile in kitchen and guest bath with italin marble in entrance and master bath. All new appliances including washer & dryer. Large deck off back. This home over looks a 32 acre lake and includes rights to fish and swim in lake. Many, Many extra features in the well built home. 9' ceilings, custom cabinets, tin roof, stone steps, vinyl siding, two deep wells. Totally maintanence free, exceptionally well built home. Email for photos or call if interested in veiwing home. Very reasonably prices at only $129,000 for house and 8 acres of land
---
[Edit Listing | Contact ValueCom | Add Listing ]
---
Submit your site to 300,000+ Search Engines, Directories and Classifieds
---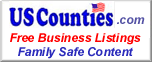 Powered by USCounties.com Data
If you wish to edit your listing please click the edit listing link above and scroll to the bottom of your page.
---

3 Bd 2Bath new Home on 8 Acres - 844 PIne Level Church Road - Alma, GA 31510 - 912-632-1730 -
Whirlpool In Master Bath, Italian Marble floors
Over looks a 32 acre lake, highway frontage,
Custom Kitchen, 9' ceilings, Brand new home for sale in south Georgia. Priced at only $129,000.00. Over 1800 square foot with 8 acres of land. Master bedroom has walkin closet with extra large bath that includes a whirlpool tub and large custom shower. Ceramic tile in kitchen and guest bath with italin marble in entrance and master bath. All new appliances including washer & dryer. Large deck off back. This home over looks a 32 acre lake and includes rights to fish and swim in lake. Many, Many extra features in the well built home. 9' ceilings, custom cabinets, tin roof, stone steps, vinyl siding, two deep wells. Totally maintanence free, exceptionally well built home. Email for photos or call if interested in veiwing home. Very reasonably prices at only $129,000 for house and 8 acres of land
Valuecom Real Estate Gold
Top 100 Keyword Searches
---