Georgia | Homes_For_Sale_by_Agent
Foreclosure Properties in GA
---
Sammy Torres Remax Foreclosures
3350 Northaleke Pkwy
Atlanta, GA 30345
770-652-1822
Contact Person: Sammy Torres

Homepage: www.sammytorres.com


Foreclosure Expert in GA
Hud & Va Homes For Less!
FREE ONE YRS HOME WARRANTY WITH PURCHASE OF A PRIMERY RESIDENCE OR INVESTMENT PROPERTY.

LOOKING FOR A HOME OR AN INVEST MENT PROPERTY. CALL ME FOR A FULL LIST OF AVAILABLE HOMES IN THE AREA AND FOR A LIST OF AVAILABLE FORECLOSURES IN THE AREA. www.sammytorres.com
---
[Edit Listing | Contact ValueCom | Add Listing ]
---
Submit your site to 300,000+ Search Engines, Directories and Classifieds
---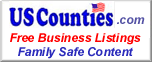 Powered by USCounties.com Data
If you wish to edit your listing please click the edit listing link above and scroll to the bottom of your page.
---

Sammy Torres Remax Foreclosures - 3350 Northaleke Pkwy - Atlanta, GA 30345 - 770-652-1822 -
Foreclosure Expert in GA
Hud & Va Homes For Less!
FREE ONE YRS HOME WARRANTY WITH PURCHASE OF A PRIMERY RESIDENCE OR INVESTMENT PROPERTY. LOOKING FOR A HOME OR AN INVEST MENT PROPERTY. CALL ME FOR A FULL LIST OF AVAILABLE HOMES IN THE AREA AND FOR A LIST OF AVAILABLE FORECLOSURES IN THE AREA. www.sammytorres.com
Valuecom Real Estate Gold
Top 100 Keyword Searches
---