Georgia | Construction_and_Home_Repair
---
ADDITIONS, ETC. by Kirby
1501 Lakeside Dr.
Fort Valley, GA 31030
478-825-5949
Contact Person: Kirby & Colene Whitehead

Homepage: http://additionsbykirby.tripod.com


5% OFF total contract price!! Just mention this ad!
We also provide services to Real Estate Brokers, Agents or Rental Companies.
Call us! We can build it right!

Feeling cramped? Need more space? WE CAN BUILD IT!! Give us a call and let us turn your dreams into reality! Our company, ADDITIONS, ETC. by Kirby, offers: Honesty, Quality Workmanship, Excellent Service, Competitive Prices and Customer Satisfaction! We specialize in water damage repair, structural repair, electrical & plumbing repair, bathroom/kitchen remodels, additions & renovations for both the business and the home. We are ready to serve you and your needs! Contact us: phone # 478-825-5949

---
[Edit Listing | Contact ValueCom | Add Listing ]
---
Submit your site to 300,000+ Search Engines, Directories and Classifieds
---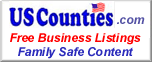 Powered by USCounties.com Data
If you wish to edit your listing please click the edit listing link above and scroll to the bottom of your page.
---

ADDITIONS, ETC. by Kirby - 1501 Lakeside Dr. - Fort Valley, GA 31030 - 478-825-5949 -
5% OFF total contract price!! Just mention this ad!
We also provide services to Real Estate Brokers, Agents or Rental Companies.
Call us! We can build it right! Feeling cramped? Need more space? WE CAN BUILD IT!! Give us a call and let us turn your dreams into reality! Our company, ADDITIONS, ETC. by Kirby, offers: Honesty, Quality Workmanship, Excellent Service, Competitive Prices and Customer Satisfaction! We specialize in water damage repair, structural repair, electrical & plumbing repair, bathroom/kitchen remodels, additions & renovations for both the business and the home. We are ready to serve you and your needs! Contact us: phone # 478-825-5949

Valuecom Real Estate Gold
Top 100 Keyword Searches
---