Florida | Retail_Wholesale_Mechandisers
Gifts
---
Tivona's Gifts
2797 Windsor Heights Street
Deltona, FL 32738
386-532-7977
Contact Person: Linda Braun

Homepage: http://www.tivonasgifts.com


Selling an array of gifts for lovers of worldwide beaches and oceans!
Mention this add in comments at checkout and receive 10% off your purchase! Just use code: US COUNTIES.
Each month there is a drawing for one lucky customer to receive a free gift.

Visit:www.tivonasgifts.com



---
[Edit Listing | Contact ValueCom | Add Listing ]
---
Submit your site to 300,000+ Search Engines, Directories and Classifieds
---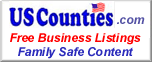 Powered by USCounties.com Data
If you wish to edit your listing please click the edit listing link above and scroll to the bottom of your page.
---

Tivona's Gifts - 2797 Windsor Heights Street - Deltona, FL 32738 - 386-532-7977 -
Selling an array of gifts for lovers of worldwide beaches and oceans!
Mention this add in comments at checkout and receive 10% off your purchase! Just use code: US COUNTIES.
Each month there is a drawing for one lucky customer to receive a free gift.

Visit:www.tivonasgifts.com



Valuecom Real Estate Gold
Top 100 Keyword Searches
---