Florida | County_or_City_Guides
COMMUNITY
---
eCITYTALK Tampa Bay & The USA
9481 Highland Oak Drive #405
Tampa
(813) 907-7170
Contact Person: Bill Brown

Homepage: http://www.ecitytalk.bigstep.com


Come See What Your Missing! JOIN FREE!
Tampa,Tampa Bay,Casino,Auction, Message boards,Web Design, Business Advertising
Tampa,Chatrooms,Advertising,Auction,Casino,Community

Advertising,Casino,Community Events,Match makers,Chatrooms,Real Estate Listings,Auction,Message boards,Business Listings, Employment, Local & National News,Sports,Weather
---
[Edit Listing | Contact ValueCom | Add Listing ]
---
Submit your site to 300,000+ Search Engines, Directories and Classifieds
---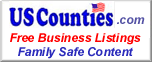 Powered by USCounties.com Data
If you wish to edit your listing please click the edit listing link above and scroll to the bottom of your page.
---

eCITYTALK Tampa Bay & The USA - 9481 Highland Oak Drive #405 - Tampa - (813) 907-7170 -
Come See What Your Missing! JOIN FREE!
Tampa,Tampa Bay,Casino,Auction, Message boards,Web Design, Business Advertising
Tampa,Chatrooms,Advertising,Auction,Casino,Community Advertising,Casino,Community Events,Match makers,Chatrooms,Real Estate Listings,Auction,Message boards,Business Listings, Employment, Local & National News,Sports,Weather
Valuecom Real Estate Gold
Top 100 Keyword Searches
---