California | Travel_and_Lodging
Travel & Adventure Information
---
TravelersDigest
3707 fifth ave. ste. 501
San Diego Ca. 92103
1-888-874-1985
Contact Person: Mike Smith

Homepage: http://www.travelersdigest.com


world travel,adventures,lodging,guides,tours,activites
transportation,festivites,world events,world links,parks,
beaches,cruises,womens or group travel

world travel and adventure site. user friendly with no search engines required. how to get there, what to do and see and info around the globe. from currency to medical information.tours, guides,hostels,backpacking to famous resorts.single or group travel
---
[Edit Listing | Contact ValueCom | Add Listing ]
---
Submit your site to 300,000+ Search Engines, Directories and Classifieds
---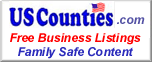 Powered by USCounties.com Data
If you wish to edit your listing please click the edit listing link above and scroll to the bottom of your page.
---

TravelersDigest - 3707 fifth ave. ste. 501 - San Diego Ca. 92103 - 1-888-874-1985 -
world travel,adventures,lodging,guides,tours,activites
transportation,festivites,world events,world links,parks,
beaches,cruises,womens or group travel world travel and adventure site. user friendly with no search engines required. how to get there, what to do and see and info around the globe. from currency to medical information.tours, guides,hostels,backpacking to famous resorts.single or group travel
Valuecom Real Estate Gold
Top 100 Keyword Searches
---