Toys and Games
---
Evo Toys
2982 Hampton Rd
Los Angeles, CA 90210
818-289-8745
Contact Person: Kashon Totui

Homepage: http://www.evotoys.com



Educational childrens toys for every age group. Toys for infants, toddlers, preschool, and school-age children. Toy line includes puzzles, games, crafts, puppets, marionettes, trampolines, pretend play, block play, playnest, baby mats,
---
[Edit Listing | Contact ValueCom | Add Listing ]
---
Submit your site to 300,000+ Search Engines, Directories and Classifieds
---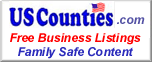 Powered by USCounties.com Data
If you wish to edit your listing please click the edit listing link above and scroll to the bottom of your page.
---

Evo Toys - 2982 Hampton Rd - Los Angeles, CA 90210 - 818-289-8745 - Educational childrens toys for every age group. Toys for infants, toddlers, preschool, and school-age children. Toy line includes puzzles, games, crafts, puppets, marionettes, trampolines, pretend play, block play, playnest, baby mats,