California | Real_Estate_Services
Appraiser
---
FastAppraisals4u
832 Colorado Blvd
Los Angeles, Ca 90041
661-713-1749
Contact Person: Pablo Santibanez

Homepage: http://www.fastappraisals4u.com


We help Realtors sell homes and reduce their liability, We provide direct marketing with Interactive floor plans and virtual tours. We help you with unrealistic sellers with our listing appraisals, We provide the same services to for sale by owners FSBO consulting,
Lenders, Mortgage brokers ask us how our Appraisal Receipt can provide a listing leads to your Realtor partners.

Appraising residential and commercial properties since 1986. We not only estimate market value we create value. Ask us how we direct market to Realtors and lenders and how we provide leads to both
---
[Edit Listing | Contact ValueCom | Add Listing ]
---
Submit your site to 300,000+ Search Engines, Directories and Classifieds
---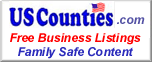 Powered by USCounties.com Data
If you wish to edit your listing please click the edit listing link above and scroll to the bottom of your page.
---

FastAppraisals4u - 832 Colorado Blvd - Los Angeles, Ca 90041 - 661-713-1749 -
We help Realtors sell homes and reduce their liability, We provide direct marketing with Interactive floor plans and virtual tours. We help you with unrealistic sellers with our listing appraisals, We provide the same services to for sale by owners FSBO consulting,
Lenders, Mortgage brokers ask us how our Appraisal Receipt can provide a listing leads to your Realtor partners. Appraising residential and commercial properties since 1986. We not only estimate market value we create value. Ask us how we direct market to Realtors and lenders and how we provide leads to both
Valuecom Real Estate Gold
Top 100 Keyword Searches
---