California | Real_Estate_Services
Real Estate Agent
---
ALL FLORIDA REALTY SERVICES
1648 SE Port Saint Lucie Blvd
Port Saint Lucie, Florida 34952
772-979-2876
Contact Person: Frans de Quillettes

Homepage: http://www.Floridainfopage.com


One Stop Shopping for all your REAL ESTATE needs
With 10 Real Estate Offices State Wide.
FREE DETAILED CMA

I'm your REAL ESTATE AGENT! Being a full time REALTOR who is very passionate about the Real Estate Profession.You will have no problem reaching me with immediate attention to your concern.Call me or e-mail me today! 772-979-2876 fcgm@msn.com
---
[Edit Listing | Contact ValueCom | Add Listing ]
---
Submit your site to 300,000+ Search Engines, Directories and Classifieds
---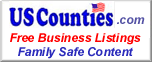 Powered by USCounties.com Data
If you wish to edit your listing please click the edit listing link above and scroll to the bottom of your page.
---

ALL FLORIDA REALTY SERVICES - 1648 SE Port Saint Lucie Blvd - Port Saint Lucie, Florida 34952 - 772-979-2876 -
One Stop Shopping for all your REAL ESTATE needs
With 10 Real Estate Offices State Wide.
FREE DETAILED CMA I'm your REAL ESTATE AGENT! Being a full time REALTOR who is very passionate about the Real Estate Profession.You will have no problem reaching me with immediate attention to your concern.Call me or e-mail me today! 772-979-2876 fcgm@msn.com
Valuecom Real Estate Gold
Top 100 Keyword Searches
---