California | Professional_Services
Temporary Assistance with Personal, Household and Small Office Needs,
---
Stevepup's Professional Services
Central and Southern California
Laton, CA 93242-9745
559-312-3169 or 323-304-1991
Contact Person: Steven

Homepage: http://www.sps4u.com


Computer Assistance
Household Inventory Service
Furniture and Audio/Video System Assembly and Installation

If you need a helping hand, I'm the one to call. I am a college-educated, well-mannered, responsible and professional-thinking individual who enjoys helping others. I have been working with computers and technology since the early 1980's. I have a knack for figuring things out. By utilizing my skills and gifts, I can help you with:

---
[Edit Listing | Contact ValueCom | Add Listing ]
---
Submit your site to 300,000+ Search Engines, Directories and Classifieds
---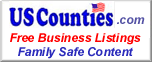 Powered by USCounties.com Data
If you wish to edit your listing please click the edit listing link above and scroll to the bottom of your page.
---

Stevepup's Professional Services - Central and Southern California - Laton, CA 93242-9745 - 559-312-3169 or 323-304-1991 -
Computer Assistance
Household Inventory Service
Furniture and Audio/Video System Assembly and Installation If you need a helping hand, I'm the one to call. I am a college-educated, well-mannered, responsible and professional-thinking individual who enjoys helping others. I have been working with computers and technology since the early 1980's. I have a knack for figuring things out. By utilizing my skills and gifts, I can help you with:

Valuecom Real Estate Gold
Top 100 Keyword Searches
---