California | Homes_For_Sale_by_Owner
---
Home For Sale By Owner - HomeSaleDIY.com
P.O.Box 1917
Chino Hills, CA 91709
N/A
Contact Person: Home Sale DIY

Homepage: http://www.homesalediy.com


Free Property Listing with Picture & Description Editable Online!
Feature Listing with Virtual Tour and Free Yard & Directional Signs!
Free Neighborhood and Home Value Information!

Home free for sale by owner (FSBO), Home Sale DIY (do it yourself) providing free and feature listing help for sale by owner to do it yourself at Home Sale DIY (HomeSaleDIY.com)
---
[Edit Listing | Contact ValueCom | Add Listing ]
---
Submit your site to 300,000+ Search Engines, Directories and Classifieds
---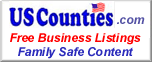 Powered by USCounties.com Data
If you wish to edit your listing please click the edit listing link above and scroll to the bottom of your page.
---

Home For Sale By Owner - HomeSaleDIY.com - P.O.Box 1917 - Chino Hills, CA 91709 - N/A -
Free Property Listing with Picture & Description Editable Online!
Feature Listing with Virtual Tour and Free Yard & Directional Signs!
Free Neighborhood and Home Value Information! Home free for sale by owner (FSBO), Home Sale DIY (do it yourself) providing free and feature listing help for sale by owner to do it yourself at Home Sale DIY (HomeSaleDIY.com)
Valuecom Real Estate Gold
Top 100 Keyword Searches
---