California | Homes_For_Sale_by_Agent
Stunning 4 Year New Townhome!
---
Stunning 4 Year New Townhome!
204 Village Lane
Foster City, Ca 94404
650-737-1811
Contact Person: Carol Lucas

Homepage: http://www.carollucas.com


Family Room with Plantation Shutters adjacent to Kitchen
Living Room with Fireplace & Vaulted Ceilings
Attached 2 Car Garage with Storage

Located in the heart of Foster City, this exquisite townhome is

---
[Edit Listing | Contact ValueCom | Add Listing ]
---
Submit your site to 300,000+ Search Engines, Directories and Classifieds
---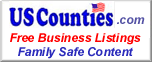 Powered by USCounties.com Data
If you wish to edit your listing please click the edit listing link above and scroll to the bottom of your page.
---

Stunning 4 Year New Townhome! - 204 Village Lane - Foster City, Ca 94404 - 650-737-1811 -
Family Room with Plantation Shutters adjacent to Kitchen
Living Room with Fireplace & Vaulted Ceilings
Attached 2 Car Garage with Storage Located in the heart of Foster City, this exquisite townhome is

Valuecom Real Estate Gold
Top 100 Keyword Searches
---