10% OFF - mention this ad!

Green Man Alive is a celebration of our true nature and the Nature around us. GMA uses movement and the poetry of Dr. Seuss, Mary Oliver amd David Whyte to illuminate the beauty of the natural world and our rightful place in it. Bea Chambers of San Anselmo says,
---
[Edit Listing | Contact ValueCom | Add Listing ]
---
Submit your site to 300,000+ Search Engines, Directories and Classifieds
---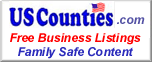 Powered by USCounties.com Data
If you wish to edit your listing please click the edit listing link above and scroll to the bottom of your page.
---

Green Man Alive - 281 Fawn Drive - San Anselmo,94960 - 415/ 257-3901 -
10% OFF - mention this ad! Green Man Alive is a celebration of our true nature and the Nature around us. GMA uses movement and the poetry of Dr. Seuss, Mary Oliver amd David Whyte to illuminate the beauty of the natural world and our rightful place in it. Bea Chambers of San Anselmo says,