California | Construction_and_Home_Repair
Garden pond bridges
---
Handcrafted Redwood garden Bridges
9196 shaw
clovis,ca 93611
559 325 2597
Contact Person: J guraro

Homepage: http://www.RedwoodGardenBridges.com


Custom built Redwood Garden Bridges just for YOU !!
Handcrafted Garden bridges for your koi pond, creek or landscaping. Top quality Redwood, Custom made to the size you need. With posts or without . We have the best prices and the best quality since 1998! www.RedwoodGardenBridges.com
We are pleased to introduce our own designed bridges ,hand made with hand selected California redwood. Will custom build to your needs just for you to fit your pond, Home & Garden ,creek, stream, river, any size from 4 foot to 35 feet . Please visit me at www.RedwoodGardenBridges.com

Redwood Garden Bridges will bring any backyard landscape alive . Unique and beautiful adds a touch of class, placed over your Koi pond, dry Creek or stream .Experience the magic they bring to an outdoor setting as a centerpiece to your haven. Home & Garden
---
[Edit Listing | Contact ValueCom | Add Listing ]
---
Submit your site to 300,000+ Search Engines, Directories and Classifieds
---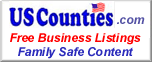 Powered by USCounties.com Data
If you wish to edit your listing please click the edit listing link above and scroll to the bottom of your page.
---

Handcrafted Redwood garden Bridges - 9196 shaw - clovis,ca 93611 - 559 325 2597 -
Custom built Redwood Garden Bridges just for YOU !!
Handcrafted Garden bridges for your koi pond, creek or landscaping. Top quality Redwood, Custom made to the size you need. With posts or without . We have the best prices and the best quality since 1998! www.RedwoodGardenBridges.com
We are pleased to introduce our own designed bridges ,hand made with hand selected California redwood. Will custom build to your needs just for you to fit your pond, Home & Garden ,creek, stream, river, any size from 4 foot to 35 feet . Please visit me at www.RedwoodGardenBridges.com Redwood Garden Bridges will bring any backyard landscape alive . Unique and beautiful adds a touch of class, placed over your Koi pond, dry Creek or stream .Experience the magic they bring to an outdoor setting as a centerpiece to your haven. Home & Garden
Valuecom Real Estate Gold
Top 100 Keyword Searches
---