California | Children_and_Child_Care
---
Federico Family Child Care lic.103902053
3493 W SAN JOSE AVE, APT 105
FRESNO, CA 93711-6631
559-271-8034
Contact Person: Eilene Federico

Homepage: http://hometown.aol.com/fresnochildcare/


CPR/First Aid Certified by the Red Cross.
I understand your needs and am willing to work with you.
Loving care for children newborn to 6 years old.

Eilene Federico Family Child Care is a family child care home licensed by the State of California. (License 103902053) I am located in Fresno, CA near Shaw and Valentine. I have full-time openings for 3 children; newborn up to 6 years old. Drop-ins are also welcome when space permits. Please call (559) 271-8034 or email me at fresnochildcare@aol.com for more information. You can also visit my AOL homepage at http://hometown.aol.com/fresnochildcare/
---
[Edit Listing | Contact ValueCom | Add Listing ]
---
Submit your site to 300,000+ Search Engines, Directories and Classifieds
---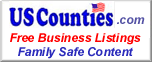 Powered by USCounties.com Data
If you wish to edit your listing please click the edit listing link above and scroll to the bottom of your page.
---

Federico Family Child Care lic.103902053 - 3493 W SAN JOSE AVE, APT 105 - FRESNO, CA 93711-6631 - 559-271-8034 -
CPR/First Aid Certified by the Red Cross.
I understand your needs and am willing to work with you.
Loving care for children newborn to 6 years old. Eilene Federico Family Child Care is a family child care home licensed by the State of California. (License 103902053) I am located in Fresno, CA near Shaw and Valentine. I have full-time openings for 3 children; newborn up to 6 years old. Drop-ins are also welcome when space permits. Please call (559) 271-8034 or email me at fresnochildcare@aol.com for more information. You can also visit my AOL homepage at http://hometown.aol.com/fresnochildcare/
Valuecom Real Estate Gold
Top 100 Keyword Searches
---