Arkansas | Arts_Crafts_Antiques
Art Galleries
---
Mad House Art Online Gallery
2408 South Gaines Street
Little Rock, AR 72206
(501) 374-2896
Contact Person: Dominique Simmons

Homepage: http://www.madhouseart.com


Fine Art, drawings, paintings, found art, pastel, oil, acrylic
Become an associate, email us to learn more.

Mad House Art is an online gallery featuring paintings, drawings, and other works of fine art by Dominique Simmons. Mad House Art is located on the Internet and can be visited 24 hours per day, 365 days per year. Visit frequently because the gallery is updated almost daily. Our Internet address is:

---
[Edit Listing | Contact ValueCom | Add Listing ]
---
Submit your site to 300,000+ Search Engines, Directories and Classifieds
---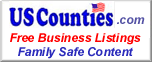 Powered by USCounties.com Data
If you wish to edit your listing please click the edit listing link above and scroll to the bottom of your page.
---

Mad House Art Online Gallery - 2408 South Gaines Street - Little Rock, AR 72206 - (501) 374-2896 -
Fine Art, drawings, paintings, found art, pastel, oil, acrylic
Become an associate, email us to learn more. Mad House Art is an online gallery featuring paintings, drawings, and other works of fine art by Dominique Simmons. Mad House Art is located on the Internet and can be visited 24 hours per day, 365 days per year. Visit frequently because the gallery is updated almost daily. Our Internet address is:

Valuecom Real Estate Gold
Top 100 Keyword Searches
---