Arizona | Homes_For_Sale_by_Agent
---
Luxury Awaits in this N. Phoenix Home!
2730 E. Evans Dr.
Phoenix
(602) 697-3093
Contact Person: Brad Sundin

Homepage: http://


Upgrades, Upgrades, Upgrades!
Nestled Hight Atop Shadow MT with its Own Outdoor Oasis!
Luxury at Its Finest!

$899,900 North Phoenix

---
[Edit Listing | Contact ValueCom | Add Listing ]
---
Submit your site to 300,000+ Search Engines, Directories and Classifieds
---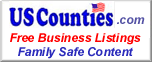 Powered by USCounties.com Data
If you wish to edit your listing please click the edit listing link above and scroll to the bottom of your page.
---

Luxury Awaits in this N. Phoenix Home! - 2730 E. Evans Dr. - Phoenix - (602) 697-3093 -
Upgrades, Upgrades, Upgrades!
Nestled Hight Atop Shadow MT with its Own Outdoor Oasis!
Luxury at Its Finest! $899,900 North Phoenix

Valuecom Real Estate Gold
Top 100 Keyword Searches
---