Arizona | Business_Opportunities
home based business for MOMS!!
---
M.O.M. Team
935 w pecos av
mesa, az 85210
480-756-7330
Contact Person: Sally

Homepage: http://ReachUs.at/safehome


no risk, small investment; $29.00
endless support & free training
free website

Tons of programs to choose from aren't there? Here's what makes us worth your consideration. We don't ask you to take money out of your monthly budget to

---
[Edit Listing | Contact ValueCom | Add Listing ]
---
Submit your site to 300,000+ Search Engines, Directories and Classifieds
---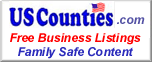 Powered by USCounties.com Data
If you wish to edit your listing please click the edit listing link above and scroll to the bottom of your page.
---

M.O.M. Team - 935 w pecos av - mesa, az 85210 - 480-756-7330 -
no risk, small investment; $29.00
endless support & free training
free website Tons of programs to choose from aren't there? Here's what makes us worth your consideration. We don't ask you to take money out of your monthly budget to

Valuecom Real Estate Gold
Top 100 Keyword Searches
---