Arizona | Arts_Crafts_Antiques
---
Oriental Rug Repair Co.
14455 N 79 St Suite B
Scottsdale, Az 85260
602 374 6973
Contact Person: Manuchair

Homepage: http://www.passionofpersia.com


Quality repair, cleaning and appraisal of Navajo rugs and Oriental rugs.
Rug appraisal.
Navajo rugs, Oriental rugs and area rugs.

Specializing in the Sale / Restoration / Cleaning / Washing / Repairing of ALL Persians , Navajo , Tibetian , Nepalese , Turkish , Oriental RUGS! Specializing in Antique Wash (Chie) & Appraisals. FREE Pick-up & Delivery services. 100% Client Satisfaction Guarantee. Custom Rug avaliable in Persian, Navajo, Tibetian styles. FREE in-home consultation. Please call us at 602 374 6973
---
[Edit Listing | Contact ValueCom | Add Listing ]
---
Submit your site to 300,000+ Search Engines, Directories and Classifieds
---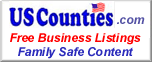 Powered by USCounties.com Data
If you wish to edit your listing please click the edit listing link above and scroll to the bottom of your page.
---

Oriental Rug Repair Co. - 14455 N 79 St Suite B - Scottsdale, Az 85260 - 602 374 6973 -
Quality repair, cleaning and appraisal of Navajo rugs and Oriental rugs.
Rug appraisal.
Navajo rugs, Oriental rugs and area rugs. Specializing in the Sale / Restoration / Cleaning / Washing / Repairing of ALL Persians , Navajo , Tibetian , Nepalese , Turkish , Oriental RUGS! Specializing in Antique Wash (Chie) & Appraisals. FREE Pick-up & Delivery services. 100% Client Satisfaction Guarantee. Custom Rug avaliable in Persian, Navajo, Tibetian styles. FREE in-home consultation. Please call us at 602 374 6973
Valuecom Real Estate Gold
Top 100 Keyword Searches
---