VALUECOM HOME
---
Alaska by County
---
Alaska Categories:
ADD LISTING
Official Alaska County and City Sites
---
Capital: Juneau

Population: 626,932

Entered the Union: January 3, 1959

As the: 49th state

Motto: North to the Future

Nicknames: The Last Frontier, The Land of the Midnight Sun

Flower: Forget-me-not

Bird: Willow Ptarmigan

Song: "Alaska's Flag"

Sports Teams: None

Origin of Name: From the Aleut word meaning "great land," or "that which the sea breaks against"

Major Industries: Oil, Fisheries, Wood

Historical Sites: Sitka National Historical Park Totem Pole Collection

Points of Interest: Denali National Park, Mendenhall Glacier in North Tongass National Forest, and the active volcanoes in the Valley of Ten Thousand Smokes at the Katmai National Park

Bordering States: Alaska does not border any states. However, it does border Canada and the Pacific Ocean!

---
---
FEATURED BUSINESSES
---
---
SchoolWatchers.com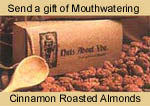 FREE KIDS SHOW!
---